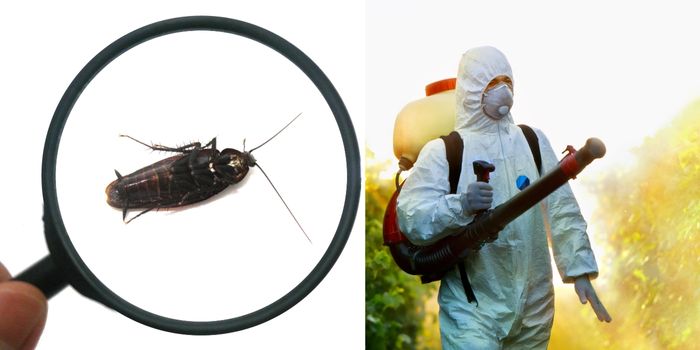 Orkin is a well-known pest control provider that has earned a solid reputation for providing comprehensive and satisfactory pest eradication services to residential and corporate clients.
With its outstanding services, Orkin has established itself as a major force in the market.
But is it worth getting pest insulation from Orkin despite its name? Should you hire this pest control company?
And how much does Orkin charge for its extermination services?
In this guide, we will investigate the average costs of pest control services and various features that might cause those prices to fluctuate.
I will also touch on why people often choose Orkin for their needs.
Orkin Company
With over a century of experience in the pest control industry, Orkin is an undisputed leader in providing quality services.
The company operates in 46 states across the US and has built up an impressive reputation for its expertise and excellence.
Orkin International is a worldwide pest control company with operations in over 83 countries thus far.
It also has a presence in 5 out Of 7 Continents Of Earth. In Canada, Orkin Canada is the country's largest pest control service.
Are you curious as to what states have no Orkin presence? Don't be concerned any longer. The business is absent in the states of Wyoming, Alaska, North Dakota, and South Dakota.
How Much Does Orkin Cost?
The cost of all Orkin pest services depends on the severity, size, and type of pest involved, ranging from $70 to $1,500. Therefore, the price isn't stable for all services but is set for a specific pest problem.
The company's pricing model captures several other factors that come with higher charges for certain treatments required depending on how tough it is to eliminate a particular pest.
The cost will be calculated per square foot so that the size will come into play. As a result, the more total square feet infested, the higher the rate.
The average mosquito service from Orkin costs between $60 and $80 per month, with a one-time initiation fee that ranges from $50 to $200.
Termite elimination costs at Orkin could be anything from $1,500 to $5,000, especially when subterranean termites are involved.
A standard bed bug service costs between $1,000 and $3,500. Its bed bug control includes a guarantee and covers a period determined by the plan you choose.
The cost of a one-time flea spray with this company varies from $200 to $400, depending on the plan you choose. Coverage includes your entire home's interior and a few exterior areas, as well as helpful tips to prevent future infestations.
Small ant infestation jobs at Orkin come with a fee of $150, but the fee could be as high as $1,400. Large roach jobs are around $100 to 400 dollars. Usually, inspections for these pests are usually free; however, if the property is large or commercial, there may be an inspection fee ranging from  $40 to 75 dollars.
For rodents and other wildlife removal services, the company typically charges $100 to $500. The fee will depend on the severity of the problem and how difficult it is to address it.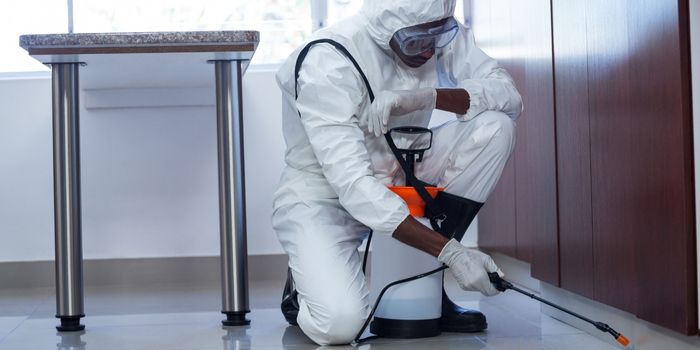 Orkin Pest Control Plans
The Orkin Monthly Plan service has multiple options for customers whose pest control needs may vary.
The price of the service will be based on the type and severity of your pests, as well as your location. So how much does Orkin cost per month?
This really depends on an inspection by one of our professionals to assess the problem.
Orkin's quarterly service, which involves scheduled inspection and treatment as well as preventive maintenance, ranges in cost from $200 to $575.
The services are long-term and provide comprehensive protection from significant pest issues.
Annual plans, like their quarterly versions, cover inspection, preventative maintenance, and the treatment of any insect problems that may arise.
The yearly plan costs between $400 and $650 per year. However, if an infestation occurs, you'll be charged anything from $550 to $2,250.
Does Orkin Do Payment Plans? 
Yes. Pricing, as outlined above, includes a variety of plans. These are intended to make choices accessible to everyone.
Furthermore, the service plan's cost will determine how broadly it is provided. This also covers the length of time covered by Orkin pest control services.
We can't properly discuss Orkin pest control pricing without taking into account the following factors:
a) Pricing Model
Orkin charges based on the pest problem service required. In other words, there is no standard price for all pest problems.
Instead, the type of service rendered will determine the cost. In addition to this, size, distance, severity, and kind of treatment determined its pricing.
As a result, simply calling is enough to figure out how much you'll pay for a pest removal service. You are given an estimate following an on-site inspection.
b) Payment Options
Orkin's AutoPay plan is not only convenient, but it will save you time. You can pay for services using your bank check card or credit card- whatever is easier for you.
To start enjoying the benefits of this payment method, simply sign up.
Orkin offers three simple methods to sign up for AutoPay. The first is to call Orkin's toll-free number, which is 877-291-3707.
You are carefully walked through the signup procedure on this line.
Finding out the name of your local Orkin location is the second option. You may also use this method by calling the local branch and giving your bank card information over the phone.
The third option is to fill out its online form.
The form has been created for this specific purpose. Staff will contact you right away once you've completed and submitted it.
The Advantage of Hiring Orkin for Pest Control
Orkin man has worked hard to become a reliable and affordable option for anyone in need of pest control services. They have succeeded in this by providing quality service covering many types of pests.
AIM, which stands for Assess, Implement, and Monitor, is a system that professionally manages pest infestations at Orkin.
Well-trained professionals assess the level of damage and its causes before implementing effective extermination strategies. They also monitor the area to make sure pests are gone for good.
Although many things affect the rates, they are still affordable and fit a variety of client budgets. Also, every service provided comes with a satisfaction guarantee.
Conclusion: is the Orkin man worth your time and money?
Operating for years, Orkin has provided services to millions of customers and is one of the most widely known pest control brands.
Although they have built a reputation for providing excellent pest control services, some still doubt their reliability based on reviews by past clients.
In truth, there are more positive reviews about their service than negative ones.
So, if you're looking for quality pest control services, the Orkin man is definitely worth your time and money.
Share the post "Orkin Pest Control Prices [With Treatment Plan Options]"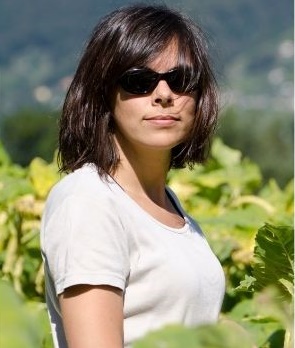 Welcome to ProShieldPest.com. I am Tina Jones. I have been working as a pest removal professional in Winslow, Arizona lately. At present, I love to spend my time with my family as a retiree.
Here I share all my knowledge and experiences to help people understand better how they can stop pests at their homes without actually killing them. Hopefully, the information you will find here will help in safeguarding your home! You can check more about me here.