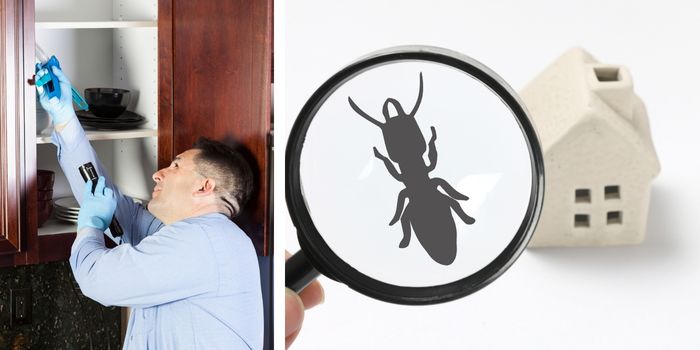 Terminix is one of the leading names in pest control, and its prices reflect that.
It is a trusted brand for individuals and companies, and Terminix also provides solutions for all sorts of pests.
Even though the company focuses on reasonable prices, equal pricing doesn't apply to everything.
How much does it cost to use Terminix? Does this company charge more than the average industry rate?
What are the prices of several services and their respective pricing details?
Read on to learn everything you need to know about Terminix pest control prices and payment plans.
The Terminix Advantage – What Reviews Reveal?
One of the most important advantages of utilizing this pest control business is that it provides one of the most acceptable costs in the industry and some of the best pest control services.
Not only is Terminix known for being environmentally friendly, but they are also great with customer service.
If you ever have any questions or concerns, their online chat feature makes it easy and convenient to get help from a representative without waiting on the phone.
In addition, Terminix allows for simplicity by providing an online form that customers may fill out and submit their information.
After filling out this online form, the client is contacted for additional conversations.
Despite the numerous advantages provided by Terminix, it has limitations and disadvantages. Despite its global presence in over 22 countries, Terminix is absent in three states.
This may, however, change as a result of future growth.
Customer reviews can provide helpful insight into the cost and quality of service pest control companies offer.
However, most reviews focus on general information about the quality of service rather than specific pricing information.
That said, customer reviews are generally favorable when it comes to Terminix. For more detailed information, you can check out sites like Consumer Affairs.
Terminix has a 4.5 out of 5-star rating and promises 100% satisfaction to its customers.
Is Terminix Expensive – How Much Does it Cost for Pest Extermination?
This is a major part of our discussion and is one of the most often-asked questions.
Although the question may appear to be straightforward, the answers are anything but simple. This is because the average cost of treatment varies depending on the type of pest problem you have.
In addition to the kind of pest issue and where you buy from, prices are also affected by geography and franchisees.
Other elements will also impact pricing, such as the kind of plan you purchase, which will generally include preventive treatment or the treatment of existing problems.
Terminix Termite Protection Plan Cost
The Terminix Onguard System ranges in cost from $350 to $600 per year, depending on the package chosen.
These are annual plans and are one of the finest protection plans for individuals or organizations that don't want to deal with a pest infestation. Inspections are one such service offered during this period.
As a result, all identified pest issues are resolved comprehensively during this time frame.
Treating Existing Pest Issues by Terminix
Inspections and the use of a pest control method are included in this sort of treatment. Of course, this involves a more thorough procedure and costs more.
Terminix will charge you anywhere from $400 to $3,000 for their services.
What are the Terminix Pricing Guarantee and Payment Plans?
The company has three main plans: the Silver Plan, Gold Plan, and Platinum Plan. These pricing plans factor in all underlying pest issues and provides clients with plenty of conveniences.
All these coverage plans are essential to review if you consider availing of any specials, waivers, or financing options. So, let's have a look at them in detail…
a) Silver Plan
Under its silver plan, Terminix provides clients with protection from a variety of pests. Roaches, ants, flies, silverfish, and several other insects are among them.
The integrated pest management system is employed here, supported by a 100% satisfaction guarantee.
All-year-round protection is included in the cost per square foot, which considers all seasons.
b) Gold Plan
This is one of Terminix's yearly plans that covers many pest problems.
According to Terminix, the gold plan offers the best value because it includes termite monitoring and protection from over 20 different pests.
Plus, customer satisfaction is guaranteed all year round with this plan.
c) Platinum Plan
This plan is designed to provide all-around protection against more than 20 types of pests, with the bonus of seasonal mosquito treatments.
Also, like our other plans, rates are determined based on how many square feet you have.
Terminix Payment Plans
In addition to its pricing plans, the company also offers payment plans for convenience and client choice.
The available options are monthly, quarterly, bi-annual, and annual contracts. How much does each of these cost? Let's have a look…
a) Terminix Monthly Cost
The cost of this plan is calculated according to the pest problem. The size of your home and the number of visits are additional elements that influence pricing.
However, you must phone for an inspection to obtain a quote. You should expect to pay between $40 and $45 for this service, guaranteeing that the condition will be cured within a set period.
Any recurring pest problem within the same time frame would require repeating the treatment for free.
However, this will only take place within the period outlined.
This is a crucial factor to consider when evaluating the overall cost of Terminix per month for customers.
b) Terminix Quarterly Plan Cost
This service is for people who require their homes to be observed regularly. When needed, Terminix provides routine inspections and treatment.
This service may cost you anything from $100 to $300. Although it is more expensive than the monthly plan, it delivers more extended protection because it is done more frequently.
c) Terminix Bi-Annual Plan Cost
This is yet another alternative to explore. Bi-annual plans, like the quarterly plan, implying that the service will manage your home pest free for this period.
When you apply for this plan, costs begin at $200 and rise as high as $700. Now you may consider this to be on the pricey side, but the fact is that your house will be free of pest activities during this period.
d) Terminix Annual Plan Cost
Terminix's long-term plan is ideal for anyone who wants to let the experts take care of their pest problem.
With this plan, Terminix will schedule regular inspections and treatments to make your home or property uninviting for pests.
This option is available to individual and commercial clients and comes at a very reasonable yearly cost.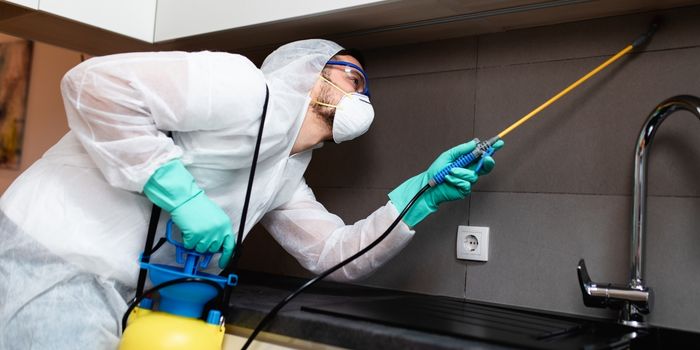 Does Terminix Work – What Pests and Wild Life Removal Does It Cover?
Trusted by homeowners for nearly a century, Terminix is the clear choice when it comes to pest control companies.
With experienced professionals who will handle your situation with care, you can rest assured that your problem is in good hands.
Here are some of the many pests and animals that Terminix can help you with:
a) Ants
Ants cause a great deal of discomfort when they get too close.
Terminix offers comprehensive treatment plans for residential and commercial clients, with prices depending on the extermination methods used and the type of ant species present.
For example, fire ants, carpenter ants, Argentine ants, and grease ants are just a few of the many kinds of ants that can infest a property – and rates to remove them can range from $150 to $1,450.
b) Bed Bugs
Another service provided by Terminex is bed bug control. The cost of treatment will be determined based on several criteria.
The most common of these are the size, distance between your home and the nearest Terminix office, and the kind of treatment used.
Bed bug treatments range in price from $500 to $1300. As a result, inspections are extensive because bed bugs are so elusive.
Areas that commonly get checked include linens, furniture, and mattresses due to this. In addition to inspecting for cracks in your walls that may harbor bed bugs, a specialist will also check for any signs of them there.
c) Roaches and fleas
If you hire Terminix to treat your home for roaches and fleas, you'll likely wonder how much a roach extermination service will cost.
However, this isn't a simple reply since many things must be considered. The degree of the infestation, the size of your home, and the species of roach involved are just a few factors that must be considered.
So, exactly how much does Terminix charge for roaches and fleas?
In any case, costs will vary from $150 to $450. After you call, they will schedule an inspection and inspect your home and pets.
Treatment follows immediately, covering follow-up treatments meant to contain the spread of newly hatched fleas.
d) Termites
Termites are tough to notice unless you're looking for them. They're also destructive enough that they can cause extensive damage before you realize there's a problem.
Because of this, professionals recommend getting inspected regularly. In most cases, the inspection is free of charge.
There are only a few exceptions where you might have to pay a fee, but it's usually nominal–between $50 and $170.
Treatment is the next step after identifying a termite problem. However, this has no fixed price but falls within a range.
Terminix prices for termites average about $1,200 to $2,500 for a normal-sized home.
However, rates also depend on other factors, such as the infested area's size, the infestation's severity, and the type of treatment chosen.
Consequently, prices for termite treatments can cost homeowners anywhere from $5 to $25 per square foot.
e) Muse and Other Rodents
As usual, this is determined by the severe problem and the type of rodents you have. The cost of Terminix's mouse control service, for example, ranges from $150 to $1,000, depending on the severity of the infestation.
Rodents are notorious for causing significant property damage. They have also been linked to several diseases that may be promptly transferred to people.
Although some DIY strategies have shown to be beneficial, Terminix provides a superior alternative.
The Conclusion – is Terminix worth it?
Although Terminix is a top-rated pest control company, not all reviews of its services are favorable.
You should know some of the facts before deciding whether or not to try their services.
Some people have complained that Terminix is a bit more expensive than its competitors.
Others have said that they felt "nickel and dimed" by the company because of all the add-ons and extra fees.
There have also been complaints about the quality of service, with some people saying that the pests came back after Terminix treated their home.
It's important to remember that every company will have its share of negative reviews. But overall, it seems that Terminix is a reputable company with satisfied customers.
Terminix is definitely worth considering if you're looking for a reliable pest control company.
Share the post "Terminix Pest Control Costs and Payment Plan Options"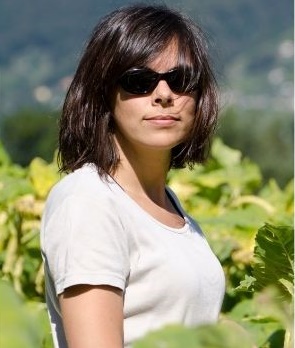 Welcome to ProShieldPest.com. I am Tina Jones. I have been working as a pest removal professional in Winslow, Arizona lately. At present, I love to spend my time with my family as a retiree.
Here I share all my knowledge and experiences to help people understand better how they can stop pests at their homes without actually killing them. Hopefully, the information you will find here will help in safeguarding your home! You can check more about me here.