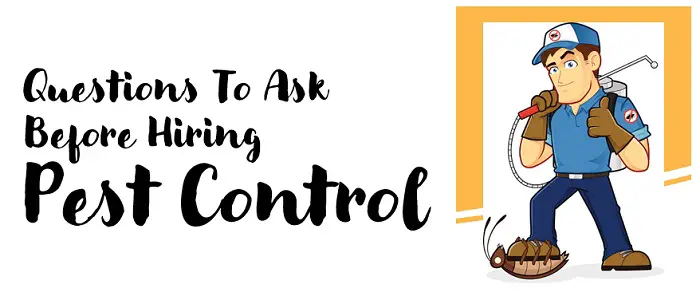 Several pest issues can be dealt with if you try the combination of preventive steps and Do-It-Yourself techniques.
However, some situations where pest control issues can get out of hand and be difficult to deal with on your own.
So, in case of a pest infection at your place, you cannot just appoint anyone from the road to help you deal with this situation and wipe out pests from your house.
It is essential to hire a reputed and reliable professional with good experience.
Hiring a 24-hour emergency exterminator will bring you many advantages like…
They are equipped with the right tools and materials
Can handle the situation quickly without wasting any time
Provide you with a pest-free home professionally without worrying about future bug infestation
Questions You Should Ask When Hiring a Pest Exterminator
Upon noticing the infestation in your home, first of all, do not panic.
Many people make mistakes when they get freaked out.
Believe me, panicking will not help but can make the matter worse.
Unless it's an emergency, remain calm, take time, and try to make calculated moves by trying to identify the vermin.
Based on the problem and pests infesting your home, call the pest removal company for help.
The article below offers you a list of some questions you should ask before choosing a pest control company.
Q1. What kind of pesticides will you be using?
Most insects or bugs present in your home are not deadly. This means they can be annoying but can't kill you.
So, it's not essential to spray toxic insecticides in these conditions.
A pest control company should disclose the pesticides they will use in your house during the extermination.
They should also reveal any potential hazards linked with them.
If a pest control company doesn't reveal the pesticides they will be using, you shouldn't go for it.
Q2. Are pesticides safe for pets?
There are a number of pesticides that are safe for pets and people.
But unluckily, some can be highly hazardous to animals if inhaled or ingested.
So, in case you have pets at home, it is important to share this info with the pest control company.
You should tell the species and breed of the animal you own so that the pest control company can choose pesticides and approaches to keep your pet safe and secure.
Q3. Will the treatment help in keeping the pests at bay?
When hiring a pest control company, you can believe that it will keep pests away from your house.
Most emergency pest control companies have approaches ensuring that the pests will never return.
However, it is important to understand the plan of action of the company before choosing them so that nothing surprises you later on.
Q4. Do you have any previous client references?
If a pest control company has been in the business for years, then it will happily be able to provide you with customer references and reviews.
If a company is not ready to give you testimonials or client recommendations, then it is suggested that you choose a different company.
Chances are they don't have too many positive reviews for their company.
Q5. Do you offer a guarantee on your services?
Making your house free from pests isn't a simple task. There are situations where a first treatment may not suffice.
Hence it is essential to ensure that the pest control company you are hiring offers a guarantee of their work.
If you are signing a contract, then make sure you read all the fine print to ensure that you are well aware of all the terms and conditions of the contract and the guarantee offered by the company.
Q6. What treatment approach does your company adopt?
A reliable and reputed pest control company will reveal the methods they plan to adopt to eradicate pests from your house.
They will be able to explain the kind of pesticides they will be using, why they will be using that particular method and pesticides, and the areas, they will treat in your house.
Make sure you also find out about their treatment methodology, especially if there are stinging insects like wasps and their nests present.
It will help you in measuring their caliber and knowledge in this field.
Q7. Do we have to leave the house while the extermination is going on?
Depending on the pesticides used to eradicate pests, you may have to leave your house for some time.
Make sure you ask the company if you need to leave the house during the fumigation, and if yes, then for how long.
Once you get the answer to this question, you can make your arrangement.
Q8. Is your company bonded and insured?
It is mandatory for every reputed pest control company in the US to own a license.
Because every state has its own set of regulations, it is essential to ensure that the pest control company you are planning to hire is licensed in Florida.
It is also imperative to ensure that the pest control company you have planned to appoint is bonded.
It is essential to be bonded as it makes the pest control company liable for any incident or accident which may occur at your house.
Q9. For how long is your company been in this field?
A remarkable way to measure the professionalism of a pest control company is to find out for how long the company has been in business.
Usually, the more a company has been offering services in a particular field, the more experience they possess and the better expertise it will have to deal with the infestation.
However, it doesn't mean that you shouldn't consider newer companies for this task.
If you decide to meet a company that hasn't been at work for long, then make sure you get testimonials and client references.
Q10. Does your company provide quotes in writing?
Usually, people request an estimate when they plan to get pest control done at their house.
Most of the time, the end result quotes end up costing a lot more in these emergency situations.
Also, there are some fraudulent companies that offer you a low estimate to get work done.
Hence it is important to stay away from those companies and always ask for a written quote to avoid such kind of low-quality treatment.
Q11. Can I hire your service for controlling pests as a tenant?
Most of the time, pest control companies can provide the services regardless of whether you are a tenant or a landlord.
Rental property is the understanding between the two parties.
And before hiring the company, you should check your landlord or the tenant's lease contract to get the answer.
This contract will tell you exactly who needs to deal with the problem, whether you as a tenant or a landlord.
The Conclusion
Calling for a reliable emergency pest control company can help you remove pests from your house.
Remember not to employ DIY methods unless you think you are an expert in the pest control field.
You could make mistakes and can make the condition worse.
When hiring an exterminator asking the right questions can help you in saving a lot of money and get high-quality service.
I have given you the top eleven essential questions to ask a pest control company you plan to hire.
I am pretty sure that any legit pest control company will happily answer all your questions and give detailed answers to you to satisfy you.
If they want to gain your confidence and grow their business long-term, they should happily answer your questions to earn your trust.
Share the post "11 Questions to Ask Pest Control Company When Hiring"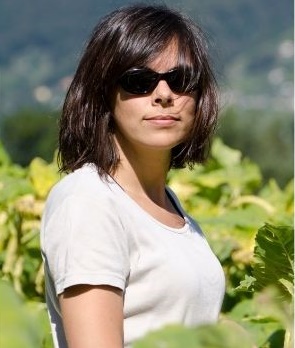 Welcome to ProShieldPest.com. I am Tina Jones. I have been working as a pest removal professional in Winslow, Arizona lately. At present, I love to spend my time with my family as a retiree.
Here I share all my knowledge and experiences to help people understand better how they can stop pests at their homes without actually killing them. Hopefully, the information you will find here will help in safeguarding your home! You can check more about me here.