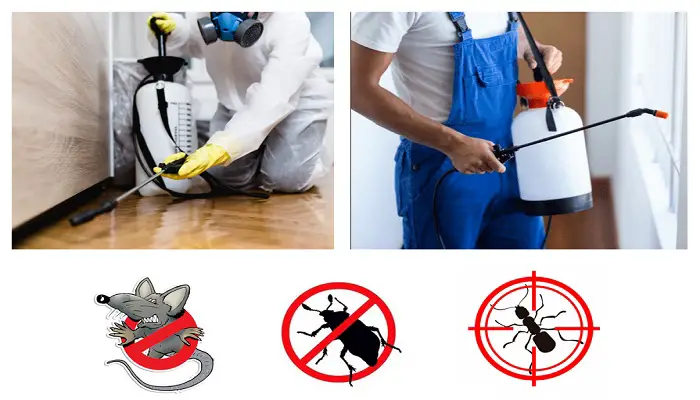 No matter whether it's your own home or the office you work in, or any building you come across in your daily life, it will become a victim of pest infestation at some point.
Pests may look like a common problem, but if you become careless, they could cause a lot of damage sooner or later.
So, as soon as you witness its presence, take immediate steps to hire the best pest control companies and exterminators to get rid of them once and for all.
Before hiring a pest control company, make sure you have a lot of patience, as it will take a few rounds of treatment to cure the pest infestation completely in your home or office.
While they treat you, they will also guide you on what to do and not do.
Well, with that said, not all companies offer a 360-degree treatment when it comes to pest control.
With the pest control companies geographically scattered in various parts of the US, we list the 15 best pest control companies and exterminators in the US.
Largest Pest Exterminators in the US
This list may prove helpful if you are searching for a good pest exterminator in the US.
Go through all these options, and I hope you find the one that suits your requirements.
1- Terminix
Operating in various locations in different states of the USA, Terminix specializes in treating termites; it was established in 1927.
Within a few years since their inception, they were the first to patent a product on termite-proof in 1932. They serve both residential and business premises.
Services are provided for bed bugs, pests, and mosquito control.
Once you subscribe to the Ultimate Protection Guarantee, you are given assurance of lifetime cover from damages caused by termites.
All you need to do is keep the annual maintenance renewed yearly. If you are unsatisfied with their services, the money will be refunded.
You can get quotes online for general pest control services, and in the case of a termite control service, they provide a free inspection of the site to give a quote.
2- Orkin Pest Control
Orkin provides pest control services in the USA and worldwide as well.
Having experience of more than 100 years, they have earned a niche for themselves in this field of an exterminator and pest control industry.
Their services are not only limited to termite and pest control treatments but also treat bed bugs, mosquitos, fleas, carpenter bees, and other harmful insects.
They can also assist you in getting rid of fleas from your pet animals.
They give a money-back guarantee of 30 days if you feel their services are not up to the mark.
3- Aptive
Being mindful of the surrounding environment, Aptive, based in Utah, deploy natural methods to get rid of pests.
Unlike many companies which boast of a money-back guarantee, Aptive Environmental takes a different route.
It promises to give as many services as needed to provide complete eradication of pests if you are not satisfied.
As part of their corporate social responsibility initiative, they donate funds for mosquito nets and malaria treatments in different parts of Africa and the Caribbean.
The only shortcoming is they do not offer termite control services.
4- Truly Nolen
Pesticides not only kill pests but also harm your family and pets due to the chemicals involved in them.
Truly, Nolen is one such company that has adopted natural, mechanical, and chemical-free treatments to get rid of pests.
This step has garnered a good response from the customers as they feel safe with this humane approach.
Chemical-free insect repellant sprays and web wiping methods are followed to get rid of pests and insects.
They specialize in rodent control, apart from termite and pest control.
They have offices in about 30 countries and serve around seven states in the USA, like CA and TX.
5- Ehrlich
While many pest control companies try to lure customers in the name of discounts or attractive service plans, Ehrlich Company follows its way of providing a complete Pestfree365 plan for 365 days covering 36 different pests, including bed bugs.
For bed bugs, other companies give a separate chargeable service.
A one-time annual termite inspection is done free of cost.
With most of the plans being yearly contracts, there is no compulsion to enroll in any long-term contracts like other companies.
This company not only aims at pest control but also manages other aspects, like controlling the environment that is conducive for pests to emerge and flourish rapidly.
After conducting a field investigation, they provide quotes for services rendered. They cater services mainly to the states located in the eastern region.
6- Massey Services
While many companies offer yearly contracts, Massey Services comes with a renewable quarterly contract at your will.
This will not lock a huge chunk of money for pest control services in one go. Like others, Massey Services also offer termite, mosquito, and pest control.
They combat pests using eco-friendly pest control products. And they also provide landscaping and lawn services.
You can even ask questions and request a free site inspection to get your estimates before hiring them.
Having its headquarters in Florida, it also provides services to residents of Oklahoma, South Carolina, Louisiana, Texas, North Carolina, and Georgia.
7- Arrow Exterminators
Gone are the days when pest control service companies offer treatment only to control pests.
Nowadays, they are well-diversified in expanding their operations, such as lawn and attic care, landscaping, and moisture control.
 Arrow Exterminators is one of the companies which concentrates on the above services equally to pest control services.
Going one step further, they also offer wildlife control services that assist in keeping bats, snakes, raccoons, etc., at bay.
Having a GreenPro certification, Arrow Exterminators employ eco-friendly and humane methods to address pest problems.
8- Braman Termite and Pest Elimination
Are you from New England? Then you might have heard about this family-operated and owned pest control company named Braman Termite and Pest Elimination.
Serving New England since 1890, this company deploys an all-around approach when it comes to combating pests.
Experienced pest control specialists with in-depth knowledge in this field, use of state-of-the-art technology, and natural pest control methods – All put together, they ensure that they leave no stone unturned to eradicate the pests from your home and office.
They also provide preventative treatment plans to prevent your property from pest infestation.
Apart from pest and termite control, they assist in controlling weed growth, bird encroachment, and mosquitos.
9- Bell Environmental Services
Since 1963, Bell Environmental Services has been servicing New York, Connecticut, New Jersey, Pennsylvania, and customers in its surrounding areas.
With the experienced staff, there is no such pest problem that cannot be solved by Bell Environmental.
No matter wherever the pests stay, their non-chemical repellents will reach every nook and corner of your residential or commercial building and treat it.
Since no pesticides are used, you can stay indoors.
10- Western Exterminator Company
Western Exterminator Company was founded in 1921, and they have updated themselves constantly with the ever-changing needs this business demands.
They are also GreenPro certified and offer the Pestfree365 plan, which aims at no disturbance of pests throughout the year.
Even though they have offices in 6 states, namely, Washington, California, Idaho, Oregon, Arizona, and Nevada.
11- Rottler Pest and Lawn Solutions
Being in the business for more than 60 years, Rottler Pest and Lawn Solutions has carved a place for itself in ant extermination out of the many pest control service they offer.
Offering consistent services have been their primary goal as their reputation depends on their customer satisfaction.
They also give lawn care solutions apart from pest control solutions dealing with flies, cockroaches, and rodents.
12- Modern Pest Services
Modern Pest Services has earned a good name in this industry in terms of pest control services. They cater to both residential and office premises.
Apart from that, they also provide customized services as per customers' requests.
In the ant extermination process, they give outstanding results and employ skilled professionals.
They quickly find the root cause of the damage and its severity and deploy suitable methods as required.
13- Southern Pest Control
If you want a company specializing in pest control service only for residential premises, then you can go for Southern Pest Control.
Sometimes pests can affect your loved pet animals as they are inquisitive. If left untreated, it might prove harmful to your pet's life.
Apart from eradicating pests from buildings, they also provide services in removing fleas and ticks from pets.
They cater to the needs of customers located in Virginia, Maryland, Tennessee, Texas, and Georgia.
14- Clegg's Pest Control
No one solution fixes all problems – It is the very nature of this pest control industry.
Every day is a new test for these experienced Clegg's Pest Control staff as they encounter different pests in different places.
Accordingly, they have to devise a strategy that helps in expelling the pests once and for all from your property.
They have a high success ratio in treating all pests like mosquitos, cockroaches, bees, bugs, rodents, and termites.
With the experience of more than 50 years in this field, they are known to address the root cause of the problem so that the problem will not recur in the future.
15- Bulwark Exterminating
This company, Bulwark Exterminating, was founded by the brothers in 1999 and conveys that this is a family business.
Even though they are a little late entrant in the market, in a short time, they have managed to feature in the TOP 20 very soon, giving a tough fight to their competitors.
Focusing mainly on residential pest problems, they have gained a reputation among their customers.
Using toxin-free ingredients and humane methods makes them a favorable choice among people.
Few Other Options
Although the above are the best 15 companies on the market, there are a few more names that are worth adding.
I decided not to put them on the list of best pest extermination services, but if you want, you can try them after doing your research.
Viking
Lloyd
Crane
Caroline
Dodson
Home Paramount
Assured Environments
Earthwise Pest Management
Hulett Environmental Services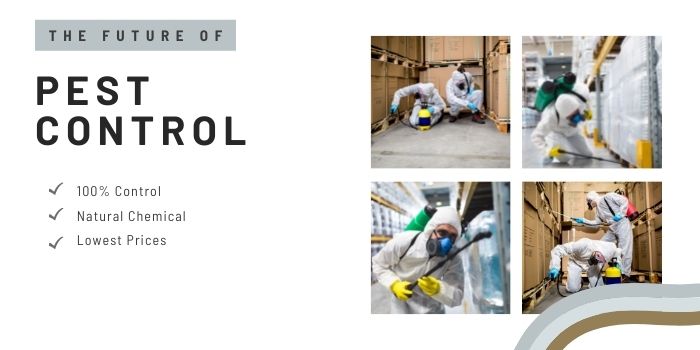 ---
Future of Pest Control Industry: Insights & Trends
The pest control industry is always looking for new and better methods of getting rid of pests.
New technologies are always emerging that make it easier for pest control agents to eliminate rodents and bugs without hurting the environment or creatures they aren't trying to target.
Advancements in such technology are also doing it a more affordable service.
Co2 in the Pest Industry
Recently, the EPA gave the green light to new bug-fighting technologies that involve Co2.
Companies often use fumigation to eliminate pests, and this means spraying toxic chemicals.
Co2 is a safer option, as other toxic chemicals can be harmful to both pets and people.
It can sometimes take a week or more for the chemicals to disappear enough for your family to go back home.
Co2 control is safer and allows individuals to return to their homes sooner by suffocating the pests without filling the air with chemicals to do so.
Tracking Rodents
Pest control may soon also manage infestations of rodents by tracking them with motion-activated cameras and infrared technology that allows them to monitor their behaviors.
This way, they can put together a customized plan for a specific infestation.
Modifying Genes
At the University of Hawaii, students have discovered a gene that could change pest control in the future.
This specific gene creates a waxy coating on insects that repels water.
By controlling this gene, pest control agencies could weaken the pests to their control methods and kill them more easily.
Using Insect Biology
Alongside modifying genes, researchers have also found the ability to use insect growth regulations that prevent insects from growing to adulthood.
This will stop their growth cycle, which in turn halts their ability to reproduce, resulting in less chance of infestations.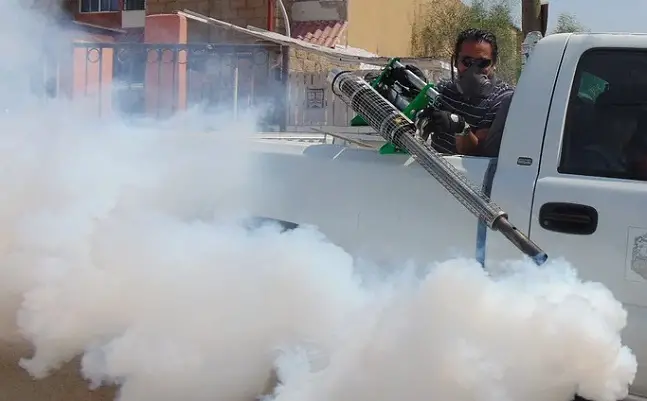 ---
Factors to Consider While Selecting the Best Pest Control Service
Selecting the best American pest control service is vital as it protects your home and family members from different pests.
With so many competing pest control servicing companies in the industry excelling over each other in a few aspects, finding the right one is challenging.
Consider the points given below before choosing the right exterminator for your home:
1- Charges:
Most of the companies will visit your home first to give you an estimate of the charges for the work going to be carried out after assessing the situation.
It is wise to get multiple quotes from different companies as part of a cost-cut measure.
2- Credibility:
While hiring a pest control company, it is good to get some references from your friends or relatives.
It is recommended that you do proper research and choose a company with an outstanding pest control service record.
Plus, it is important that you hire services from a licensed or certified company.
If you are not certain about it, you can cross-check the validity of the license with the agricultural department.
3- Contract Agreement:
Before signing the contract document, read the terms and conditions carefully and make sure there will be regular maintenance visits.
Unless it's a no-contract one-time service, you will be getting a regular visit from your company (according to your plan) to ensure the eliminated pests do not come back.
4- Residence or Commercial:
The company you choose may differ according to the building you are getting the service for.
There are companies that provide services specifically for commercial buildings like warehouses, restaurants, schools, daycare, the hospitality industry, food processing, manufacturing industries, and other small as well as large businesses.
So, if you need it for your home, you will need to check and confirm before hiring.
5- Usage of Pesticides and Termite Control:
Termite control is usually a separate service with a guarantee period of 1 to 5 years.
You should specifically get it if there is a termite infestation.
Unless there is a need to control pest activity, pesticides should not be used.
Usage of products free from chemicals is highly recommended, especially if you are getting the service for your residence or office.
However, if it's for your garden or backyard, you can use chemicals and employ methods that are safe for your plants.
The Conclusion
The above list of 15 best pest control companies for North and South America is not exhaustive and is ranked in neither ascending nor descending order.
Beyond the brand name and other factors mentioned above, a smooth experience with a pest control company boils down to how the situation is handled and the expertise of the people handling the service with the right equipment.
Otherwise, there would not be this many companies lining up to provide pest control services.
If your neighbor has a breezy experience with a Pest Control Company means, it doesn't guarantee you the same.
That's why you get mixed opinions and reviews about all companies.
So, finally, it's up to you to decide the right one based on your budget and the level of pest infestation in your home or commercial building.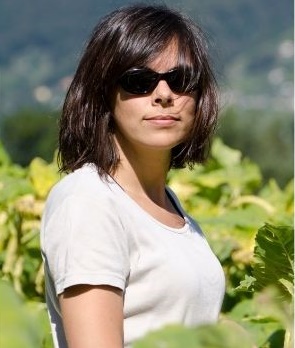 Welcome to ProShieldPest.com. I am Tina Jones. I have been working as a pest removal professional in Winslow, Arizona lately. At present, I love to spend my time with my family as a retiree.
Here I share all my knowledge and experiences to help people understand better how they can stop pests at their homes without actually killing them. Hopefully, the information you will find here will help in safeguarding your home! You can check more about me here.