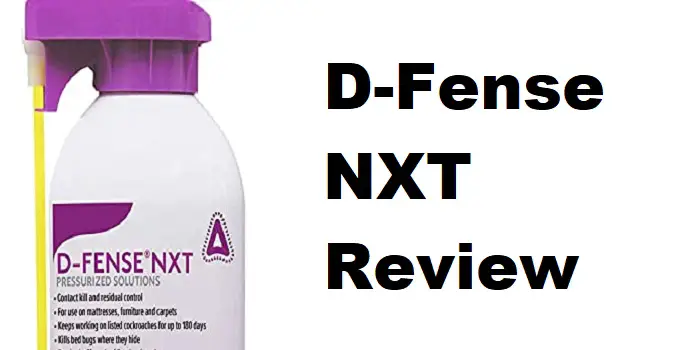 Are you looking for something special that works against the different types of pests or insects?
Well, D-Fense NXT is one of the top-quality insecticides that can help.
D-Fense NXT is good for both indoor and outdoor usage. The direct spray of D-Fense NXT kills insects instantly and also prevents the re-infestation for at least six months.
However, remember that it is a very toxic product and produces adverse effects on human health if absorbed via the skin.
Some of the pros and cons of the product you need to know before using include…
Pros:
The product is ready to be used on purchase. And does not require any preparation.
It can be used for specific insects.
Prevent re-infestation of insects for at least six months.
No proper personal protective equipment is mandatory for doing spray.
Cons:
The product has negative health effects for both humans and pets.
It is very toxic if absorbed by the skin.
Product Features and Composition
The D-Fense NXT is a product of Control Solutions which consists of three active ingredients Novaluron, Deltamethrin, and Pyriproxyfen.
The ratio of each ingredient is 0.20, 0.06, and 0.02%, respectively.
The product comes with a flip-up actuator and a 360-degree valve. The weight is up to 15 oz. 
They can consist of ridges that avoid slipping and help for easier grip.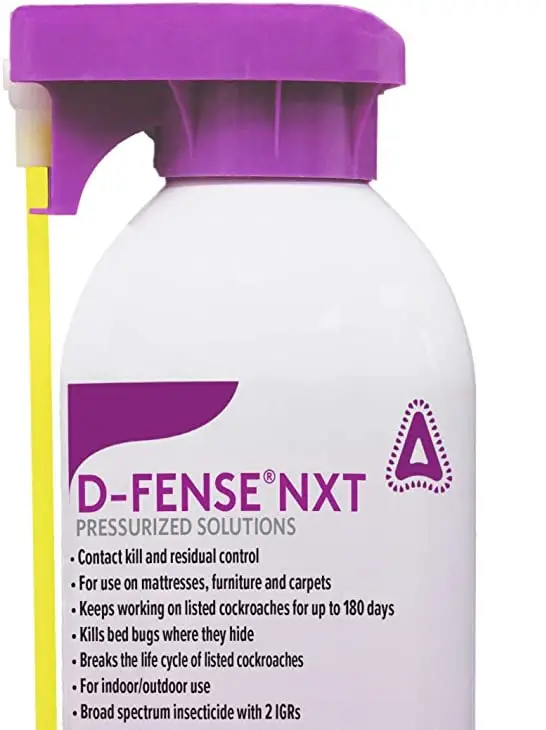 How to Use D-Fense NXT?
Proper instructions need to be followed while using D-Fense NXT spray.
Although a list of instructions is available on the label, you can employ some general methods.
Use the following procedure and steps carefully…
Remove all types of pets, birds, and fish aquariums from the area where you are going to spray.
Test a specific area before using all.
Avoid spraying in the air and hold the can in an upright position.
Remove all edibles items and other daily usage items from the premises where you want to spray.
Hold the spray can at a distance of 12 to 15 inches from the surface.
Press and hold the spray button to apply chemicals on cracks, and other places where there is the residence of insects.
Apply the spray at the rate of 1 second per 2 square foot
Repeat the same procedure after every six months to eliminate the risk of pests.
Take off the contaminated clothes immediately after spraying.
Precautions
As we already mentioned that D-Fense NXT is a highly toxic product for both humans and pets; direct contact with the body can cause adverse effects.
Therefore, take proper care while handling the product.
In case of contact with the eyes or any other body part, wash the affected part for at least twenty minutes.
D-Fense NXT: Applications and Target Pests
D-Fense NXT has a wide range of applications. 
It is widely used in homes, apartments, hotels, hospitals, nursing homes, supermarkets, warehouses, transport vehicles, and campgrounds.
You can also use D-Fense NXT for spot treatment like Doors, Windows, Storage Areas, Cabinets, Closets, Sinks, Water Pipes, Drawers and stoves, etc.
Some bed bugs are resistant to pyrethroid insecticides. But it kills the bed bugs strains instantly. 
You can use D-Fense NXT for different types of pests and insects like Hornets, Ants, Carpenter Ants, Cockroaches, Gnats, Grain Mites, Fruit Flies, Fleas, and other types of Flies.
You can also use it for controlling Indian Meal Moths, Ticks, Spiders, Wasps, and different types of Termites like Subterranean, Formosan, and Drywood.
A Few Limitations
Some of the restrictions regarding the spraying process are mentioned below.
Don't Apply in Hospitals and Nursing Homes if there is an infant or older age person.
Don't apply directly in hotels or food serving areas where food is stored, packed, or processed.  Also, avoid spraying of D-Fense NXT on food handling surfaces.
Specific instructions regarding the transport vehicles are. That doesn't apply D-Fense NXT of plastic, varnished surfaces as well as aircraft cabins.
Avoid spraying on electronic components like radios and televisions.
Avoid spraying near the surface water, drainage, gutters, drainage ditches, etc.
The Conclusion
D-Fense NXT works effectively against different types of pests.
But remember, the D-Fense NXT is a toxic material and causes severe health effects if absorbed via the skin.
Also, there are some restrictions while applying the spray on different surfaces and places mentioned above. Just check them and use the product safely.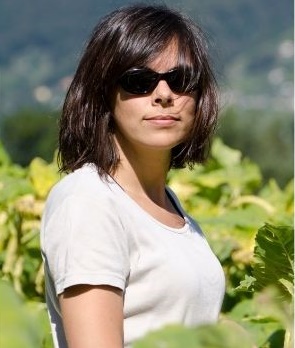 Welcome to ProShieldPest.com. I am Tina Jones. I have been working as a pest removal professional in Winslow, Arizona lately. At present, I love to spend my time with my family as a retiree.
Here I share all my knowledge and experiences to help people understand better how they can stop pests at their homes without actually killing them. Hopefully, the information you will find here will help in safeguarding your home! You can check more about me here.