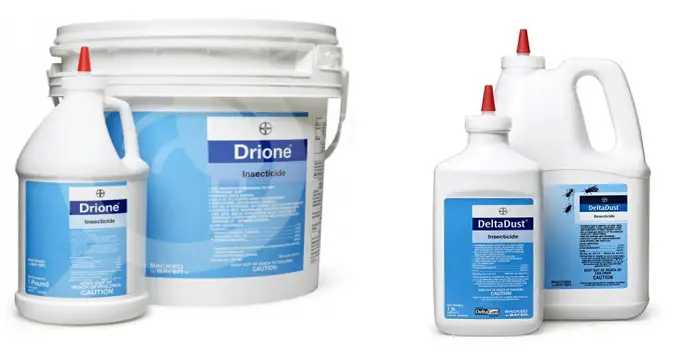 After using both the products, I can clearly say that the key difference lies in their active ingredients.
While Drione dust is known to contain natural ingredients such as pyrethrins, Delta dust comes with synthetic pyrethroid deltamethrin.
Delta dust, however, comes with the advantage that it is waterproof.
This means that the product can still be used effectively (without clumping) if it gets wet or exposed to water.
Although both of them do a fabulous job of eliminating insects, the thing you should keep in mind before using these insecticides is that dust insecticides can take a couple of days (sometimes more) to actually kill the insect and reduce their population.
Drione Dust vs. Delta Dust
Ants, roaches, spiders, and bed bugs are common in every household.
These, together with many other crawling and flying insects, can be a huge annoyance if they seem to target and invade your home.
Fortunately, there are insecticides such as Drione Dust and Delta Dust that can be used for controlling and stopping the infestations.
While both these products work great and are good at keeping the bugs off your property, it really pays to know what are the differences between them, which will work better, and in what scenarios.
Below I will be charting quick differences between the products and them reviewing both these insecticides along with their pros and cons.
Hopefully, it will help you make better decisions when picking the one.
Drione
Delta
Ingredients
Deltamethrin 0.05%
Pyrethrins 1%
Silica gel 40%
Piperonyl butoxide 10%
Property
Odorless insecticide dust
100% waterproof insecticide dust
Guarantee
No guarantees
Comes with guarantee
Usage
Residential & Commercial
Residential & Commercial
What is Drione Dust Insecticide?
Drione Insecticide Dust for pest control is made of ingredients that include:
Pyrethrins – 1.0%
Piperonyl Butoxide – 10.0%
Amorphous Silica Gel – 40.0%
These three key ingredients combine together to target an insect's nervous system causing paralysis and even death.
The product, upon contact, works as a strong killer insecticide for killing indoor as well as outdoor pests such as beetles, flies, cockroaches, spiders, and ants.
When applied correctly, it can also work to irradiate a wide variety of other insects like bedbugs, boxelder bugs, centipedes, mites, dry wood termites, fleas, lice, and pillbugs, scorpions, ticks, wasps, and more.
One thing which makes Drione Dust so popular is it comes with much longer-lasting residual effects than most insecticides.
Plus, it won't leave behind any residue after application.
This means you can apply Drione in your home or garden and can rest assured for a couple of months as it continues to work for five to six months without the need to retreat.
What is Delta Dust Insecticide Used For?
Delta Dust contains Deltamethrin 0.05 % as a primary ingredient and is designed to last even longer than Drione Dust and other insecticides.
In simple terms, it's one of the most versatile insecticides, which is effective in killing more than 30 types of insects and spiders, including ants, ticks, fleas, roaches, etc.
You can also use it for stopping tiny critters such as bed bugs, boxelder bugs, crickets, firebrats, silverfish, termites, carpenter bees, centipedes, ground beetles, millipedes, scorpions, sowbugs, wasps, webbing, clothes moths, and pantry pest.
Not only for eradicating insects inside your home, but this no-mess product is also effective in dealing with lawn, garden, and backyard bugs such as grubs or chinch bugs.
One good thing I really like about Delta Dust is its wide coverage which can cover about 2,000 sq. ft. when applied on hard surfaces such as wood, tile, or concrete.
If required, you can also apply it in cracks and crevices which will help eradicate the tiny pests and insects that are hiding in window trims, holes in floorboards, cabinets, etc.
The Verdict
Drione Dust and Delta Dust are two different insecticides that are made up of distinct ingredients and vary in how well they adhere to surfaces.
While Delta Dust is guaranteed to kill the insects on contact, Drione Dust does not come with any specific guarantees or claims of effectiveness.
But because Drione Dust doesn't leave behind any residues and is easier to clean up afterward, I like the product more than Delta Dust.
Your choice between the two insecticide products should, however, be based on your personal preferences, pests you need to clear, and the level of coverage you desire to have.
Whichever you choose, make sure that you read the entire usage guidelines provided on the label before use.
Share the post "Drione vs. Delta Insecticide Dust: What's Better?"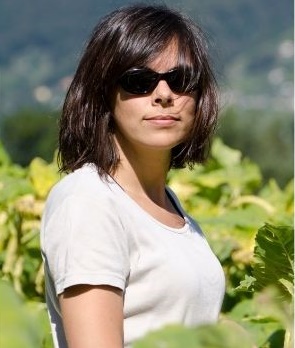 Welcome to ProShieldPest.com. I am Tina Jones. I have been working as a pest removal professional in Winslow, Arizona lately. At present, I love to spend my time with my family as a retiree.
Here I share all my knowledge and experiences to help people understand better how they can stop pests at their homes without actually killing them. Hopefully, the information you will find here will help in safeguarding your home! You can check more about me here.