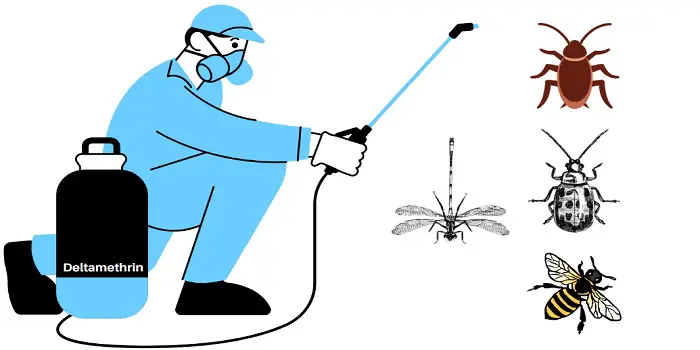 Whenever you come across an insect or pest inside your premises, you would probably run and grab an insecticide spray to kill it.
That's the common reaction, and it is the least harmful method which you can deploy against those pestering insects.
The good thing is that most of these insecticides are not much harmful until inhaled or ingested a lot into our bodies.
Out of the many insecticides available in the market, we will deal with Deltamethrin insecticide spray – an insecticide belonging to the branch of pyrethroids.
Deltamethrin insecticide sprays are used commonly due to the very nature of less harmful to human beings and pets, even if ingested by mistake.
When touched or breathed in, these are low in toxicity, but if consumed, these can be moderately toxic to humans as well as animals.
What is deltamethrin insecticide?
Belonging to the class of Pyrethroids – Deltamethrin- a chemical insecticide – gets extracted from chrysanthemum flowers as a synthetic chemical.
No doubt, due to their fewer side effects, they are preferred as a good alternative to killing insects more humanely.
How does it work?
When sprayed, they target the nervous system of the insects, which makes them paralyze and eventually kills them.
Even though these pests and insects have become more immune to these sprays, Deltamethrin stands out as the best insecticide spray killer on the market.
These sprays are highly efficient in treating pest infestations, and this pesticide component is often found commonly in many different brands due to its effectiveness.
What insects does it kill?
Deltamethrin can attack any insect or pest as they work on the principle of damaging the central nervous system.
Even flies and other flying insects or pests can be killed with this spray when targeted rightly.
Apart from this, you can also use dust or powder of deltamethrin around the source point of insects as an added advantage to kill them completely.
It is effective in killing both indoor and outdoor insects. To have an idea of what kind of insects it kills, look below:
Indoor – Ants. mites, bed bugs, fleas, gnats, moths, scorpions, ticks, millipedes, termites, beetles, and spiders.
Outdoor – Wasps, sowbugs, centipedes, earwigs, bees, crickets, mosquitoes, and fire ants.
---
Is deltamethrin harmful to humans and pets?
Deltamethrin spray is harmful to pets and human beings as well because it works for them the same way it does to kill insects.
But the thing is, only the degree of its efficacy varies.
We humans and pets are more tolerant of these pesticides when administered in small quantities.
This is the reason if you inhale a lower quantity by mistake, it doesn't affect you much. 
Generally, this synthetic chemical insecticide of Deltamethrin is considered safe due to its low toxicity.
No doubt, there can be side effects for some if ingested, but they are not life-threatening and can be treated.
Still, it is better to exercise caution while using it. 
Some of the common side effects are skin irritation, dizziness, headache, nausea, etc.
But if the symptoms persist, it is advisable to visit an ER (Emergency Room) or dial the poison control department to get first aid help.
As a safety measure, it is better to wear a mask and gloves while handling it and make sure to wash your hands after using them.
---
Do deltamethrin harm fish and aquatic wildlife?
Compared to humans and pets, the toxicity of Deltamithrin will remain high for fish and other aquatic animals.
Due to their delicate central nervous system, they cannot withstand the dosage of this pesticide, even if administered in low quantity, which attacks their nervous system and proves fatal to their lives. 
Understandably, the side effects it causes to the environment can be kept at bay completely.
You can take steps to protect aquatic animals living in ditches and drains by taking steps and precautionary measures in flushing out the deltamethrin dust to a different area. 
The Conclusion
To put it in a nutshell, Deltamethrin is a commonly used insecticide that kills insects and pests by attacking the normal flow in their central nervous system, resulting in paralysis and death eventually. 
It is available as a spray or dust, administered alone or in combination with different bases carefully, depending on the insects you wish to avoid.
They are low toxic for humans and pet animals, so they are used at large commonly. However, they prove deadly not only to insects but to fish as well.
Share the post "How Dangerous are Deltamethrin Insecticide Sprays?"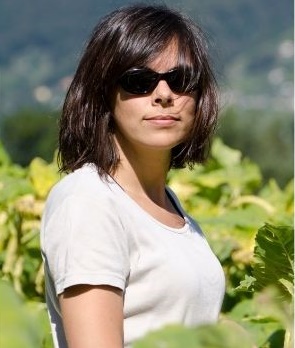 Welcome to ProShieldPest.com. I am Tina Jones. I have been working as a pest removal professional in Winslow, Arizona lately. At present, I love to spend my time with my family as a retiree.
Here I share all my knowledge and experiences to help people understand better how they can stop pests at their homes without actually killing them. Hopefully, the information you will find here will help in safeguarding your home! You can check more about me here.