It's true to a great extent that your busy lifestyle has been keeping you away from your home most of the time.
But that should not be the reason for the poor maintenance of your home.
In such cases, it paves the way for the insects to make your home theirs.
Keep in mind that the steps you take to banish insects from your home should be done carefully, as you are going to live there for a long.
Another point is that the effect of using an insecticide should be long-lasting and should deter the insects from entering your home forever.
If you are looking for an insecticide that kills insects in an instant and without giving any way for their recurrence with their strong residual power – then the answer is Temprid FX.
It is economical and efficient in controlling both indoor and outdoor pests.
What is Temprid FX Insecticide?
Temprid FX is an insecticide that consists of different synthetic chemicals, out of which imidacloprid and b-cyfluthrin are the notable ones.
No doubt, they are highly toxic.
This means you have to exercise enough caution while handling it and make sure neither children nor pets go near the residual.
Temprid FX serves dual purposes.
It can be used to kill insects instantly when they come in contact with it.
And also, it employs the residual mechanism factor, which, when left untouched, has proven to be effective even for six months in combating the insects.
As a result, you need not re-apply it over and over again and save your time.
What Pests Does it Kill?
There is no limitation on the kind of pest this product can kill.
The only thing that varies is the kind of methodology you need to deploy to kill them, as each pest is unique.
The list of pets that Temprid FX can kill is not conclusive, but still, there is no harm in knowing the list of indoor and outdoor pests.
When it comes to indoors, it can quickly kill ants, termites, cockroaches, and bed bugs.
In the case of outdoor pests, it attacks wasps, mosquitoes, spiders, flies, and fire ants.
---
How to Apply Temprid FX Insecticide?
Like any other insecticide, Temprid FX also needs water for proper dilution and activation to give maximum results.
Irrespective of the quantity of insecticide you purchase, definitely it should be mixed with water in a proportionate ratio, for instance, one gallon.
For good dilution and spraying, you need a compression sprayer.
Not only that, you should pay proper attention to all other instructions provided by Temprid FX regarding its usage.
The advantage of using a compressor sprayer is that it reduces wastage and helps target the area exactly.
You can manually adjust the settings to cover a small or large area.
When you apply this product outdoors, so many external factors play a role in the effectiveness of Temprid FX.
Accordingly, you need to reapply this as demanded by the situation for effective weed out of pests and insects.
As the product is extremely toxic with long-lasting residual properties, even a small amount of application will go a long way.
Once the diluted mixture is ready, you are all ready to kill the insects by applying it to various areas, both indoors and outdoors.
You must already have an idea of where these pests or insects originate, like cracks and their hideouts. 
When applying for outdoors, never leave any portion unturned.
As much as possible try to cover the whole perimeter of windows, porches, doors, and furniture.
Spray it on stagnant water areas to avoid mosquitoes, and in cases where pests like foliage, spray it on plants when they are not having a blooming season.
---
Precautions to Take When Using Temprid FX 
The level of toxicity is high in these insecticides because nowadays, insects are more immune to pyrethroids, and to combat it, more toxic chemicals are added.
As a result, you should be more cautious in using it and always keep an eye on your pets so that they won't come in contact with the Temprid FX residue directly.
This can be used to treat furniture and fittings as well, but don't use this in areas where the activity of your pets is high in your home or outdoors.
During its application, wear a mask especially made for safe breathing and clean hands completely once it is done.
You should wear gloves and don't apply them on furniture surfaces where there is a possibility of direct skin contact.
Apart from your homes, pest infestation can be seen on trees, plants, and shrubs.
To combat it, Temprid FX has come up with a special formula to tackle it – wasps, bees, and ants are allergic to these chemicals.
The infestations can be seen on the foliage as well. The only thing you have to remember is not to apply these chemicals to plants during the active blooming season as it will curtail the plant growth and more likely cause death.
---
Is Temprid Insecticide Safe for Cats and Dogs?
If you own pet animals, it is imminent for you to exercise more caution in monitoring their activities.
When you have administered Temprid FX in areas where insects tend to come from, it is essential to make sure that your pets don't go close to those places.
Their inquisitive nature compels them to sniff or lick residuals in those areas, which will prove fatal to them if left unnoticed.
Don't keep their feeding bowls and toys near those areas. Not only for pets but the same also goes for aquatic living beings.
It is wise not to drain the excess residue in ditches, ponds, or lakes as it affects their health and ecosystem as well. 
The Conclusion
Temprid FX tops the spot in the list of best insecticides.
It is due to their proven and time-tested efficient results it provides in killing and keeping the insects at bay.
The major reason for their efficacy is the high level of toxicity it contains.
Having gained knowledge about the ins and outs of Temprid FX, its usage, and its pros and cons – you are well prepared now to use it and keep your home and surroundings insect-free.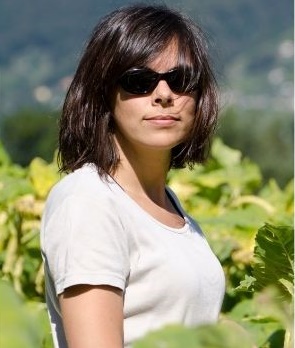 Welcome to ProShieldPest.com. I am Tina Jones. I have been working as a pest removal professional in Winslow, Arizona lately. At present, I love to spend my time with my family as a retiree.
Here I share all my knowledge and experiences to help people understand better how they can stop pests at their homes without actually killing them. Hopefully, the information you will find here will help in safeguarding your home! You can check more about me here.